Day 3: A Focus on Cancer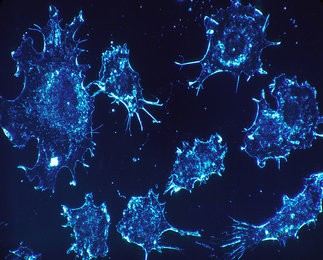 Celebrating Biology Week 2015
Cancer is a comprehensive disease with no boundaries or barriers. It affects a lot of people irrespective of gender, age or ethnicity or socio-economic backgrounds.

Cancer has evolved from more than just a rapidly dividing cell to a leading cause of death resulting in more than 8 million deaths worldwide.

Here, we present interesting discussions from accomplished cancer researchers who share their insight on fighting cancer using scientific collaborations and technological advancements.
Quiz: How well do you know cancer?
Get to know our Editors!
Studying cancer: an Editor Q+A
Editor-in-Chief of Cancer Cell International reveals his thoughts on cancer research including how technology has advanced and what he thinks it will take to eradicate cancer in the future.
Cancer research in the East and West: an Editor Q+A
Daniel Chan, the Editor-in-Chief of Clinical Proteomics provides a global perspective on cancer by providing some insights on cancer research in China and the United States.
The team science approach to fight cancer
Jan Kitajewski, the Editor-in-Chief of Vascular Cell highlights his important research breakthroughs in Notch signaling, shares his perspectives on scientific collaborations.