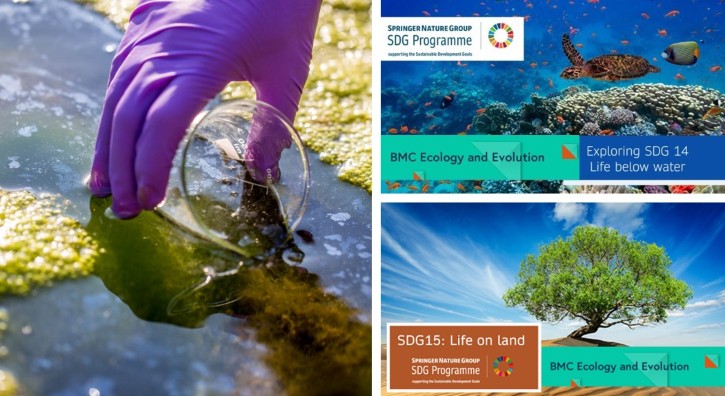 In the face of global change, greater knowledge of the planet's past and present ecosystems is more important than ever to manage biodiversity loss and set conservation priorities. A deeper understanding is also necessary to manage ecosystem services and prevent the spread of harmful pathogens worldwide. Fueled by recent technological advances, DNA and RNA from environmental samples (eDNA/eRNA) are increasingly being used to help meet this need for knowledge. The application of eDNA/eRNA methods helps us evaluate community composition and answer various questions regarding biotic interactions within and between ecosystems. Furthermore, eDNA/eRNA approaches can provide insights into direct and indirect biotic interactions as well as various evolutionary phenomena.
Given the actual and potential impacts of eDNA and eRNA technology on the field of ecology, BMC Ecology and Evolution has launched this collection to bring together research using eDNA/eRNA approaches to:
We also encourage submissions that address technological and economic challenges in the application of eDNA and eRNA technology in ecology and conservation biology, as well as articles that indicate future directions.
Articles under consideration for publication within the collection will be assessed according to the standard BMC Ecology and Evolution editorial criteria and will undergo the journal's standard peer-review process overseen by Editorial Board Member Associate Professor Luke Jacobus (Indiana University, USA), Associate Professor Cyprian Katongo (University of Zambia) and Associate Professor Luisa Orsini (University of Birmingham, UK). If accepted for publication, an article processing charge applies (with standard waiver policy).
The collection is now closed