Guest Editors:
Henriette Svarre Nielsen: University of Copenhagen, Copenhagen University Hospital, Amager Hvidovre Hospital, Copenhagen, Denmark
Ina Schuppe-Koistinen: Karolinska Institutet, Stockholm, Sweden
Kilian Vomstein: Copenhagen University Hospital, Hvidovre, Denmark
Submission Status: Open | Submission Deadline: 18 September 2024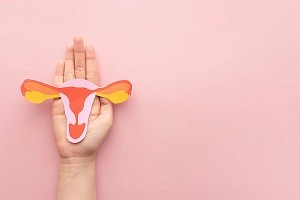 BMC Medicine is calling for submissions to our Collection on The immune system, the microbiome and endometriosis: current knowledge and future directions.
Endometriosis is a prevalent and frequently debilitating chronic inflammatory disorder that globally impacts roughly 1 in 10 women in their reproductive years. Despite its prevalence, the underlying mechanisms remain unclear, making effective treatments elusive. Emerging evidence suggests that microbial dysbiosis within the female reproductive system and gut may trigger abnormal immune responses, thus facilitating the growth and persistence of endometriotic lesions. In this article collection, we encourage research contributions seeking to understand these complex interactions and paving the way towards preventive, diagnostic and therapeutic options for endometriosis to alleviate symptoms and improve the quality of life for individuals affected.
Please click the 'About the Collection' tab for further information on what is considered. Articles will be published as soon as they are proofed post-acceptance.