Public Health Open Access Research


Welcome to our Public Health page where we showcase journal news, collections, highlights and recent campaigns from our open access journals, as selected by our Editors.
Follow us on Twitter @GHWindow
Ebola in Focus
Ebola in Focus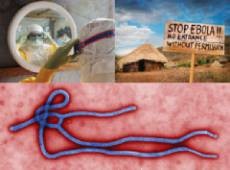 The Ebola virus disease outbreak in the Democratic Republic of the Congo was declared a Public Health Emergency of International Concern (PHEIC) by the World Health Organization in July of this year. As a leading research publisher, Springer Nature is committed to supporting the global response to public health emergencies by enabling fast and direct access to the latest available research, evidence, and data.
Please visit this page to view some examples of recent research published in our journals, as well as additional commentary on this topic and relevant books.
Relevant research
Building bridges for solidarity and public health
Archives of Public Health
BMC International Health and Human Rights
BMC Public Health
Conflict and Health
Globalization and Health
Health Research Policy and Systems
Implementation Science
International Journal for Equity in Health
Population Health Metrics