Introducing the New BMC Research Notes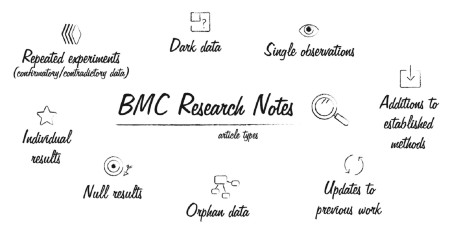 We're Expanding Our Scope
As the journal is becoming more specialized with its focus on research notes, we want to open it up to research outputs from all scientific and clinical disciplines. We are delighted to expand our scope to welcome submissions on physical and computer sciences, engineering and mathematics.

Why Publish in BMC Research Notes?
The journal provides quality outputs with the potential to open up new ways of thinking and testing that are of value to the research community.
Sharing pieces of your knowledge openly and freely can become the stepping stone for future advances, realized faster because of your contribution.