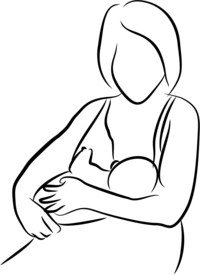 World Breastfeeding Week is celebrated every year from 1 to 7 August to encourage breastfeeding and improve the health of babies around the world.
Breastfeeding is recognized as an important public health issue with enormous social and economic implications. Infants who do not receive breast milk are likely to experience poorer health outcomes than breastfed infants; mothers who do not breastfeed increase their own health risks.
We are taking the opportunity to support World Breastfeeding Week 2023 by sharing a selection of articles, blogs, and other related breastfeeding research.
This work supports and amplifies research from the

Sustainable Development Goals, specifically SDG3 (Good Health & Wellbeing) and SDG5 (Gender Equality).