T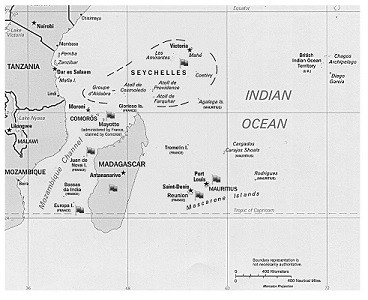 his special issue published in Veterinary Research is a compilation of reviews exploring transmission and distribution of zoonotic infections on islands in the Indian Ocean.
Mascareignes and Madagascar is a group of islands located in the west part of the Indian Ocean. Insulation of these islands and fractioning of the biotope induce a high level of endemicity in flora and fauna. However, common insects, animals and pathogens also early invade this area. This conjunction of endemic and common elements sustains specific transmission processes of the diseases.
A meeting devoted to the circulation of infectious diseases in this area was organized between the 9th and 11th November 2011 at the Malagasy sciences academia in Antananarivo, Madagascar, entitled "Circulation of zoonosis and parasitosis in the Indian Ocean".
In this special issue, selected topics debated during this meeting illustrate this context. Leptospirosis, rabies or yellow fever are infectious diseases with an epidemiology particularly linked to the biotope, which illustrate complexity of the transmission of diseases in this area. In the same time dispersion of smooth ticks illustrates spreading of vectors from one island to another. Analysis of this complex setting will pave the way to the prevention of epidemic as for chikungunya.
Foreword by Dr Ronan Jambou (Institut Pasteur de Madagascar)