Guest Editors:
Sara Holton: School of Nursing and Midwifery, Deakin University, Victoria, Australia
Linda Sweet: School of Nursing and Midwifery, Deakin University, Victoria, Australia
Submission Status: Open | Submission Deadline: 30 April 2024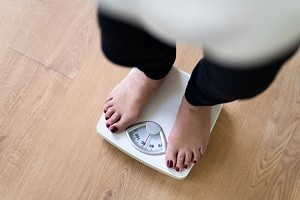 BMC Pregnancy and Childbirth is calling for submissions to our Collection on Weight stigma in pregnancy and postpartum.
Weight stigma is discrimination based on bias against individuals who are seen as being above or below an 'ideal' weight. In healthcare settings, weight stigma can lead to delayed care, misdiagnosis, and poor patient-provider relationships. In pregnancy care, concerns with adequate vs. excessive weight gain can further exacerbate negative experiences of pregnant individuals who have previously experienced weight stigma or are experiencing excessive or inadequate weight gain, while pressure to "lose the baby weight" soon after birth can exacerbate the difficulties of the postpartum period. Women's exposure to weight stigma during and after pregnancy can affect their mental health, their attitudes toward food and physical activity, and their healthcare seeking behaviors. This can lead to poorer maternal and neonatal outcomes including excessive or inadequate gestational weight gain, preterm birth, neonatal morbidity, and perinatal mood and anxiety disorders.

This collection supports and amplifies research related to SDG 3: Good Health & Well-Being, and SDG 5: Gender Equality.