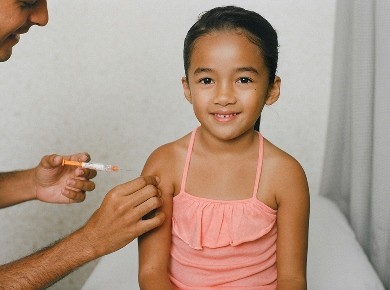 Edited by Jocelyn Raude
Public Health Reviews invites you to submit to our new article collection: Vaccinology and infectious diseases.
Vaccines continue to be one of the miracles of public health. They have saved millions of lives, and have eradicated smallpox, with the eradication of polio and other deadly diseases on the horizon. Following Jenner's and Pasteur's pioneering work in the 18th and 19th centuries, the field of vaccinology also saw massive progress throughout the 20th century with the enormous contributions of Hilleman, Salk, Sabin and many others.
New technology in vaccine development could lead to the eradication of a variety of infections. Vaccines already exist against the types of human papillomavirus that can cause cervical cancer, and development of a vaccine for Helicobacter pylori has the potential to prevent some gastric cancers. Other key priorities for vaccine development include the eradication of antibiotic resistant organisms and those targeting well-known and emerging diseases, such as malaria, dengue, tuberculosis, HIV, Ebola and Zika, and universal vaccines for influenza.
The purpose of this collection is to review the past, understand the present, and look to the future of this field and the sociopolitical issues surrounding vaccinology and infectious disease. Through the publication of this collection, reflecting on both achievements and failures, Public Health Reviews aims to help students and teachers of public health to achieve a greater understanding of one of the most dynamic fields in public health and its future.
We are interested in review articles addressing issues of vaccinology and infectious disease interventions that can help improve the health of populations. We invite manuscripts that will help to shed light on major persisting challenges, and under-examined areas related to vaccinology and infectious disease. Articles should give attention to the translation of results into public health policy, actions and possible interventions.
This collection is open for submissions of review articles, case studies and commentaries, which would undergo the journal's normal peer review process and be subject to an article-processing charge. Manuscripts should be formatted according to our submission guidelines and submitted via the online submission system. In the submission system please make sure that the correct collection title is chosen at the 'Additional Information' step. Please also indicate clearly in the covering letter that the manuscript is to be considered for this collection.