Guest Editors:
Ester Carreño: Fundación Jimenez Díaz University Hospital, Spain
Ariel Schlaen: Austral University Hospital, Argentina
Submission Status: Open | Submission Deadline: 22 May 2024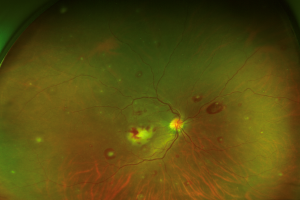 BMC Ophthalmology is calling for submissions to our Collection on uveitis. Uveitis is a complex group of disorders characterized by inflammation of the uvea, which includes the iris, ciliary body, and choroid.
This Collection welcomes submissions on novel diagnostic methods and therapies for the treatment and management of uveitis, as well as advances in understanding its pathogenesis.



This collection supports and amplifies research related to SDG 3: Ensure healthy lives and promote well-being for all at all ages.