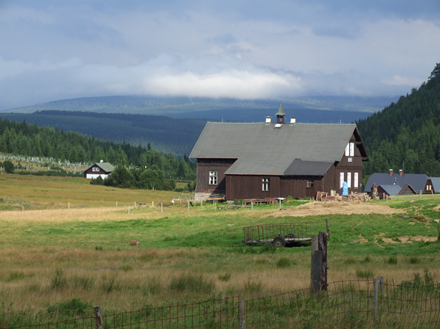 Rural communities bear a disproportionate burden of substance use epidemics and their consequences that contribute to greater morbidity and lower life expectancy compared with people living in more urban areas. The roots of increased opioid and methamphetamine use in rural America are complex and may include a greater availability of prescription opioids due to local economies reliant on occupations with a high-risk of injury and targeted marketing by pharmaceutical companies, economic hardship caused by out-migration and high unemployment rates, and limited healthcare infrastructure with less opportunities for substance use screening and treatment. All of this contributes to overdose and mortality rates that can exceed those in urban centers.
Despite the increased burden of substance use in rural areas, access to harm reduction and treatment services in rural communities is often limited. Preliminary regional data suggests that drug use, overdoses (non-fatal and fatal), and demand for treatment services have increased during the COVID-19 pandemic. Patients with substance use disorders have an increased risk of being infected with COVID-19 and insufficient hospital capacity in rural areas may increase mortality rates.
Addiction Science and Clinical Practice (ASCP) seeks manuscripts that address the impact on the quality of care for people using drugs and alcohol in rural communities, novel models for improving access to substance use disorder screening and treatment, and interactions between harm reduction and substance use treatment services, and the COVID-19 pandemic in rural communities. The overall goal of this special collection is to advance scientific understanding of the wide array of issues impacting the care of people with substance use in rural communities. Submissions may include original research, systematic reviews, meta-analyses, commentaries, and study protocols that advance our understanding of substance use issues in rural communities.
The deadline for submitting is January 2022, and articles will be added to the collection as soon as they are ready to be published following acceptance.
Manuscripts should be formatted according to ASCP submission guidelines and submitted via the journal's online submission system, ensuring that that the correct collection title is chosen at the 'Additional Information' step. Please also indicate in the cover letter that the manuscript is to be considered for the 'Substance Use in Rural Communities' collection. All articles will undergo the journal's full standard peer-review process.
Funding for the publication of a limited number of articles is available thanks to the generosity of the National Drug Abuse Treatment Clinical Trials Network (CTN). This is subject to editorial acceptance and will be offered while funds are available. For further information, please contact Co-Guest Editors, P. Todd Korthuis, Erin L. Winstanley, and Sterling M. McPherson via editorial@ascpjournal.org. The Editors of the collection declare no competing interests.