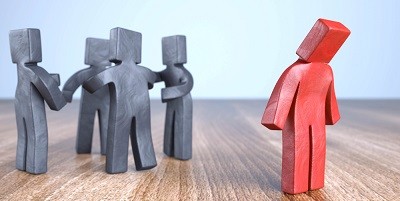 Health-related stigma is a global, multi-level social phenomenon that can negatively affect stigmatized groups as well as the communities they live in. The effect of stigma on individuals is varied and can include isolation, public embarrassment, depression, anxiety, loss of access to material and social resources including health care services, abuse, and violence. Health-related stigma is a major barrier to achieving optimal health outcomes for affected populations.
Whilst stigma is observed across a number of health conditions, it has most often been associated with infectious diseases and populations at greatest risk for infection. This is apparent in HIV and tuberculosis, and has become apparent again during the COVID-19 pandemic and monkeypox outbreaks. Intersections between stigma and mental health are also more frequently being documented in the context of infectious diseases, with significant impacts on resilience and quality of life. Concerted efforts are therefore needed to evaluate the forms and manifestations of stigma in infectious diseases and their impact on mental health across vulnerable populations, as well as the frameworks, tools and interventions that aim to reduce stigma with a view toward advancing the health and mental well-being of individuals affected by infectious diseases.
To capture global efforts and novel approaches in this multi-disciplinary area, BMC Global and Public Health is pleased to announce a call for papers for our upcoming collection entitled 'Stigma and mental health in infectious diseases', guest edited by Dr. Amrita Daftary, from the School of Global Health, York University, Canada and Dr. Jeremiah Chikovore, from the Human Sciences Research Council, South Africa.
We are now inviting the submission of manuscripts of outstanding interest, including comment, opinion and review articles, covering the breadth of multi-disciplinary studies, ranging from observational and commentative to interventional and review, that are focused on the relationship between infectious disease and stigma, mental health, resilience and/or quality of life. We envision this work to inform future research, frameworks, intervention development, and policy.
Sample foci of papers include:
● Associations between infectious disease stigma and mental health
● Resilience or quality of life interventions
● Novel intervention approaches and methods
● Intersectionality of stigma and mental health with race, gender, class
● Novel data collection/evaluation tools
● Approaches to reduce structural drivers of stigma
We encourage work from local, regional and global partnerships and collaboration among scientists from multi-disciplinary fields and using multiple methodologies. We ask that authors be attentive to the use of non-stigmatizing/preferred language in their manuscripts as outlined in relevant language guidelines for their respective fields, for example the Words Matter Language Guide by The Stop TB Partnership.
Submission deadline: 2 February 2024
To submit your manuscript, please use the BMC Global and Public Health online submission system and indicate in your covering letter that you would like the article to be considered for the 'Stigma and mental health in infectious diseases' collection. If you would like to enquire about the suitability of a manuscript for consideration, including comment, opinion and review articles, please email bmcglobalpublichealth@biomedcentral.com. Details regarding article-processing charge, open access membership program, and waivers and discounts can be found here.
All articles submitted to Collections are peer reviewed in line with the journal's standard peer review policy and are subject to all of the journal's standard editorial and publishing policies. This includes the journal's policy on competing interests.
The Editors have no competing interests with the submissions which they handle through the peer review process. The peer review of any submissions for which the Editors have competing interests is handled by another Editorial Board Member who has no competing interests.