Guest Editors: Dr Sigrid Carlsson and Dr Andrew Vickers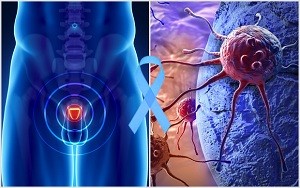 Prostate cancer is the second most common cancer in men worldwide, and is responsible for over 300,000 deaths every year. The causes of prostate cancer are not fully understood, but older age, family history of the disease and African-Caribbean race are known risk factors. Diet is also thought to play a role, with research suggesting that high consumption of red and processed meat and low consumption of vegetables could increase the risk of developing prostate cancer.
Incidence rates for prostate cancer have increased dramatically in the last two decades, which is largely attributed to increased availability of screening. Prostate-specific antigen (PSA) testing for prostate cancer remains controversial and the risk:benefit ratio of regular screening is not fully established. Some international guidelines recommend regular PSA testing, whereas other countries have no national screening program.
While some cases of prostate cancer are very slow-growing and can be managed with active surveillance, men with more aggressive cancers require treatment with radiotherapy, surgery, pharmacological therapy, or a combination of these options. Current research aims to distinguish those at risk of more severe disease through biochemical, molecular and clinical approaches, as well as to develop new targeted therapies for advanced prostate cancer.
BMC Medicine's Spotlight on prostate cancer article collection aims to highlight recent progress in all areas of prostate cancer research and treatment. We welcome submissions of research articles covering prostate cancer epidemiology and prevention, screening and risk stratification, disease management and new therapies, biomarkers, molecular genomics and translational studies. The collection also includes invited reviews and commentaries.