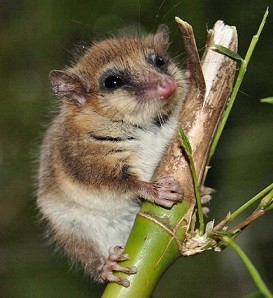 Revista Chilena de Historia Natural is now accepting submissions for this thematic series.
This thematic series will cover the three taxonomic orders of one of the major lineages of mammals: Didelphimorphia, Paucituberculata and Microbiotheria. There will be a special emphasis on Microbiotheria, a monotypical order with a single species that inhabits the southern Temperate Forests of Chile and Argentina, and that are more phylogenetically related to Australian than to American marsupials.
Submission instructions
Before submitting your manuscript, please ensure you have carefully read the submission guidelines for Revista Chilena de Historia Natural. Articles will be peer-reviewed and published continuously upon acceptance, in accordance with the peer-review policy of the journal.
The complete manuscript should be submitted through the journal submission system.
To ensure that you submit to the correct thematic series please select the appropriate section in the drop-down menu upon submission
Guest Editor: Prof Eduardo Palma