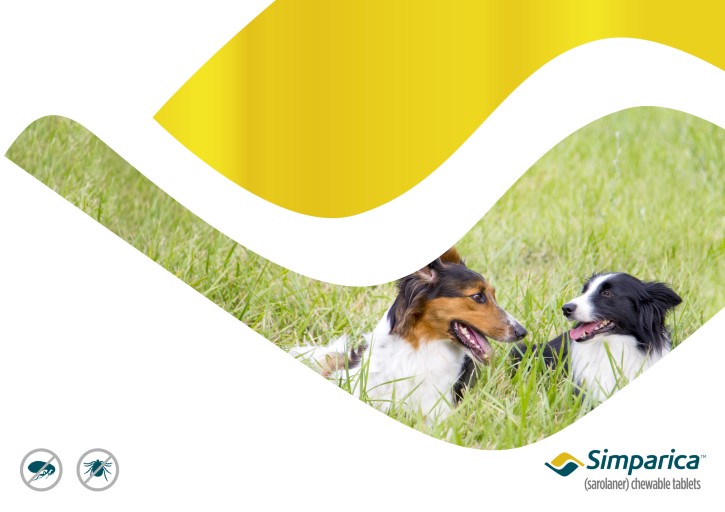 Simparica™ (Sarolaner ) is the most recently approved product in the isoxazoline class of parasiticides for dogs. As a class, the isoxazolines offer broad spectrum activity against fleas, and ticks following oral administration. They have a rapid onset of activity against existing infestations and also provide excellent protection due to their sustained activity.

Fleas and ticks are vectors of numerous pathogens, and the rapid interruption of flea and tick feeding is critical to reducing the risk of their transmission. The parasiticides in any given class of products, including isoxazolines, are not identical in performance: individual compounds have different profiles in spectrum of activity, speed of kill, and duration and consistency of protection. These factors should be considered by the veterinarian and pet owner in selecting the right product for each pet based on the coverage they provide, the pet's lifestyle, risk of vector-borne pathogens and other relevant factors.
Presented here is a collection of papers comparing the efficacy of sarolaner with other commonly used flea and tick control products, both topical and oral, at various time points after treatment and after re-infestation over the approved dosing intervals. These comparisons allow an evidence-based evaluation of the relative onset of effect, speed of action and duration and consistency of protection these products provide against flea and ticks throughout the dosing interval.

The articles in this collection were peer reviewed following the journal's standard processes and each article can be found individually in the journal. These studies and the article production charges were funded by Zoetis and a detailed conflict of interest statement is included in each article.