Guest Editor: Prof Yongsheng Ma
BMC Mechanical Engineering invites you to submit to our new thematic series: Sustainable design, manufacturing and energy systems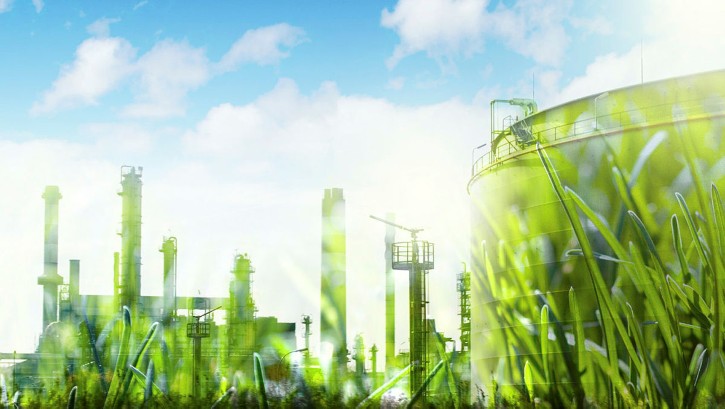 The United Nations' World Commission on Environment and Development (WCED) characterized sustainable development as that which meets the needs of the present without compromising the ability of future generations to meet their own needs. In the context of engineering, sustainability can be viewed as the application of sustainable practices to products and processes and it can manifest itself in multiple forms within a product's lifecycle.
According to a 2014 Intergovernmental Panel on Climate Change report, the industrial sector contributed 19% on the global energy consumption and 31% on the total global greenhouse gas emissions, with manufacturing being responsible for about 98% of the total direct CO2 emissions from the industrial sector. The need for innovation and new sustainable solutions towards mitigating the CO2 and other wasteful gas emissions as well as on the decrease of global energy consumption is critical. Continued innovation within mechanical and product design, industrial manufacturing and their associated energy systems would be key.
A sustainable future in the industrial sector is envisaged to be centred around advanced manufacturing systems that use green and reusable materials and an array of emerging technologies such as smart/digital manufacturing that reduce process material waste and avoid producing products for which there is no customer.
This special issue aims to disseminate the latest design, manufacturing and associated energy systems research related to sustainability, such as the reduction of materials and energy use, the life cycle assessment and the circular economy relating to mechanical engineering, product and industrial design. We would like to invite papers on the theory, computation and application of a vast array of topics including, but not limited to:
Eco-design and innovation for sustainability
New concepts, models and methods for sustainable product, greener smart manufacturing system design
Design for reliability, maintenance, remanufacturing, environment, reuse, recycle
Sustainability of modern manufacturing
Innovation of product life cycle management (PLM) in the industry 4.0 era
New energy transportation
High performance/efficiency robotic machine tools
Innovation for production big data acquisition and quality assurance
Innovation for sustainable production, green, collaborative and additive manufacturing, green supply chain management
Data-based methods and predictive manufacturing
Big data and AI in manufacturing
We are seeking submissions of original research articles, but also methodology, software and database articles. This collection in BMC Mechanical Engineering will also include invited reviews.
We would welcome direct submission of any original research you would like to be considered. Please submit directly to BMC Mechanical Engineering stating in your cover letter that you are targeting the 'Sustainable design, manufacturing and energy systems' collection. Alternatively you can email your pre-submission queries to lingling.tian@biomedcentral.com.
The deadline for submission of manuscripts is 31st December 2019