Guest Editor:
Biju Viswanath, MD, PhD, National Institute of Mental Health and Neurosciences, India
Submission Status: Open | Submission Deadline: 25 July 2024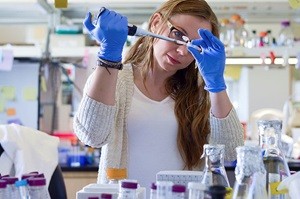 BMC Psychiatry welcomes submissions for the Collection Stem cell models in psychiatry.
The use of stem cells to treat psychiatric disorders is a new concept with a strong potential for practical use. The proliferation and differentiation capacity of human stem cells allows scientists to use them as more clinically relevant models to study the causes, pathologies, and mechanisms of certain diseases, making it a potentially preferable option to medications and diagnostic methods that are currently in use. For example, it could diminish the number of side-effects seen within so many medications for psychiatric disorders. Additionally, the application of stem cell treatment has the potential to assist in cases involving patients who do not regularly take prescribed medication.
This Collection is interested in all original research related to stem cell models and their use in psychiatry.



This Collection supports and amplifies research related to SDG 3: Good Health & Wellbeing.