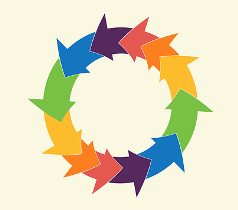 Collection closed for submissions

Edited by Adele Murrell and Peter Rugg-Gunn
Clinical Epigenetics is proud to present this new series, An inevitable outcome upon aging or in certain diseases is the progressive decline in tissue function. A goal of regenerative medicine is to restore normal function through tissue repair or replacement. These complex processes are closely linked to epigenetics because the deterioration in epigenetic safeguards can lead to the loss of tissue homeostasis. Conversely, modulating the epigenome can be exploited to control gene function and cell state with functional consequences on cell differentiation and regeneration. In this new thematic series, we examine key concepts in the interplay between regenerative medicine and the multiple layers of epigenetic regulation.
This collection of articles has not been sponsored and articles have undergone the journal's standard peer-review process.
Please find out more about our journal and its policies, here. Submission guidelines can be found here, and please submit to the series via our submission system (there will be a field for which you can indicate if you are submitting to this series).