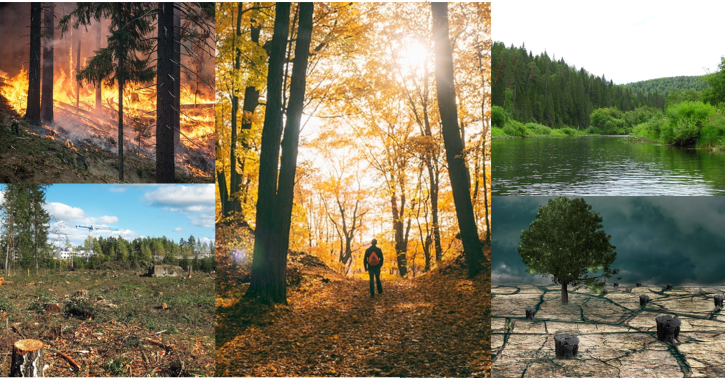 Guest Editor: Marielle Brunette (INRAE)
Editor: Rasoul Yousefpour (University of Toronto)
Expectations towards the forests are diverse and may lead to potential conflicts due to divergences. In particular, society's expectations can sometimes be in conflict with forest owners expectations in terms of ecology or economy. Public access to a forest can thus be facilitated (construction of access roads, recreational areas, etc.) to the detriment of the preservation of biodiversity. However, expectations can also converge. Thus, society is more and more inclined to use wood material and this is in line with the economic expectations that weigh on the forestry sector. The interests can thus be convergent or divergent between the various actors of the society. The risks associated with conflict situations can generate inertia and "non-action", which is undesirable in a context of climate change. Indeed, forests have a role to play in terms of mitigation and for this they must adapt. These conflicts could then generate "non-adaptation" or "mal-adaptation" which would be harmful.
Submission Instructions: Prior to submission, please ensure you have carefully read the submission guidelines for the journal. To ensure that you submit to the correct article collection, please select the topical collection "Risks of (not) adapting" in the drop-down menu upon submission; in addition, indicate within your cover letter that you wish for your manuscript to be considered within this collection.

Articles published in this collection