Guest editors: Stephen H. Gillespie and Timothy D. McHugh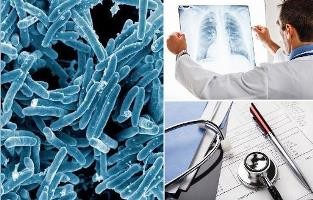 For most of the world's population, the problem of tuberculosis remains a present challenge. How do we improve the delivery of tuberculosis diagnosis and treatment so that we can make progress in the elimination of this disease? This series of articles is derived from secondary analysis of data from the first regulatory phase III trial for treatment of tuberculosis in the modern era: REMoxTB. It takes advantage of the unique opportunity provided by diagnosis, treatment adverse event and management data from almost 2000 patients recruited across the world documented in a consistent rigorous manner.
This series sheds light on diagnostics questions such as which is the optimal diagnostic sample, and to what extent can I predict the severity of disease from the chest X-ray? By collating consistent assessment of a large number of patients we can address the question of the toxicity of tuberculosis treatment and how it should be managed. The series brings together a wealth of data to provide a sound evidence base for policy making and planning future research. We believe that it will be of value to clinicians and researchers who aim to finally make tuberculosis a historical disease.