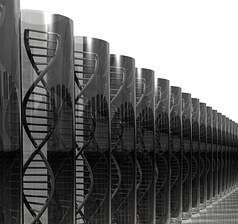 ​​​Edited by Prof Mathieu Blanchette and Prof Aïda Ouangraoua
Algorithms for Molecular Biology is proud to present the extended proceedings of the 16th annual RECOMB Comparative Genomics Satellite Conference (RECOMB-CG). RECOMB-CG brings together top researchers in the mathematical, computational, and life sciences to discuss cutting edge research in comparative genomics, with an emphasis on computational approaches and the analysis of novel experimental results. The conference welcomes work on any theoretical and/or empirical approach to genome-wide comparison, as you will find in these research articles. RECOMB-CG is the oldest and one of the most prestigious conference series in bioinformatics. Some of the most prominent names in the field are involved and regularly publish their best papers there.

This collection of articles has not been sponsored and articles have undergone the journal's standard peer-review process. The Guest Editors declare no competing interests.
View all collections published in Algorithms for Molecular Biology.