Guest Editors:
Christina Zong-Hao Ma: The Hong Kong Polytechnic University, China
Gabriel Moisan: University of Quebec at Trois-Rivières, Canada
Submission Status: Open | Submission Deadline: 15 June 2024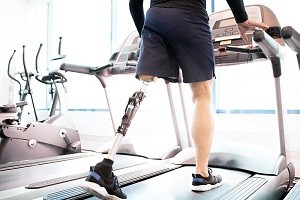 BMC Musculoskeletal Disorders is calling for submissions to our Collection titled, Prosthetics and orthotics.
This Collection encourages submissions that will share the recent breakthroughs and remarkable advancements in prosthetics and orthotics including tailor-made devices that mimic natural movements, respond to neural signals, assist bodily correction, alignment, posture improvement, and movement, all of which serve the users' anatomy and needs to ensure comfort and functionality.



This Collection supports and amplifies research related to SDG 3: Good Health & Wellbeing.