Acta Epileptologica invites you to submit the manuscript (like research, review, consensus, case report, perspective, letter, etc) with the topic: Precision Medicine and Epilepsy to share with the knowledge and points on application of Precision Medicine in diagnosis and therapy of epilepsy. The editorial office is dedicated to process the submissions with high priority.
Precision Medicine is the practice of making tailored healthcare and clinical decisions to patients based on their intrinsic biological information as well as clinical symptoms and signs. In recent years, the genetic research and precise diagnosis and treatment of epilepsy have gradually become the fastest growing research direction in the field of epilepsy. The application of precision medicine in epilepsy aims to play an important role in the diagnosis and treatment of epilepsy according to the associated genes and specific molecular changes, so as to provide individual treatment strategies for patients with epilepsy.
Besides, Acta Epileptologica is a new open access medical journal in the field of epilepsy, which covers all aspects of the prevention, diagnosis, treatment, and management of epilepsy, as well as the basic research and translational research. It is currently seeking high-quality, innovative manuscripts focusing on the relationship between precision medicine and epilepsy diagnosis and therapy to be published.
The recommending themes (not limited):
(1) The discovery and identification process of new genes associated with epilepsy.
(2) The mechanism, phenotype, therapy strategy and research advances of epilepsy pathogenic gene.
(3) Application of precision medicine in choosing anti-seizure medication.
(4) Innovation and application of precision medicine technology.
(5) Precision medicine of epilepsy for the development and application of targeted specific drugs.
Submission Deadline: February 28, 2023.
Although Acta Epileptologica is an OA journal, we do not take any article processing charges currently. If you are interested, please visit the official website https://aepi.biomedcentral.com to get more information about submitting.
All manuscripts submitted to the special issue will be peer-reviewed as normal. For more information, please refer to the peer-review policy on the About page of the journal.
If you have any questions, please feel free to email: actaepilepsyeditor@163.com.
Guest Editor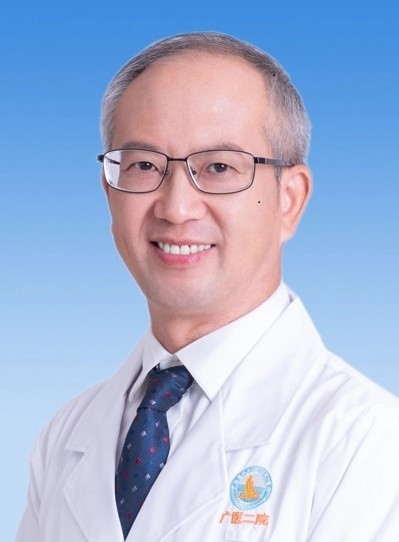 Prof. Weiping Liao
Professor of department of neurology in Guangzhou Medical University, director of Institute of Neuroscience of Guangzhou Medical University, and director of Key Laboratory of Neurogenetics and Ion Channel Disease of the Ministry of Education. He is currently the chairman of the Precision Medicine and Adverse Drug Reaction Monitoring Committee of China Anti-Epilepsy Association, the Government Special Subsidy Expert of the State Council, the Epilepsy Ambassador of the International League Against Epilepsy (ILAE), the Chairman of the ILAE Education Working Committee, and the Associated Editor-in-Chief of Seizure.