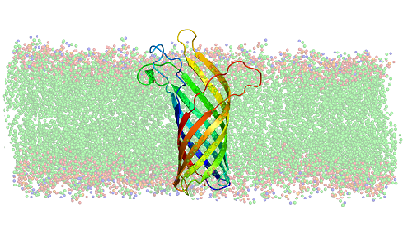 Guest Editors: Anne Bertolotti, Ramanujan Hegde, Peter Walter, Jonathan Weissman

Cells employ stringent quality control processes to ensure appropriate folding of proteins, which – if misfolded – could disrupt cell functions and lead to disease. Many of these strategies take place at cellular membranes, whose hydrophobic environment provides an additional challenge.
For this series BMC Biology have invited Reviews and Q&As on how protein quality control is ensured at membranes, as well as why protein quality control is needed in the first place.
The series is open for submission of research articles that bring fresh insights into the causes and consequences of protein misfolding at membranes, as well as papers that report new methods or techniques of broad interest.
Papers in our Registered Reports format will also be welcomed.
Please use the online submission system, and indicate in your covering letter that you would like the manuscript to be considered for the "Protein Quality Control at Membranes" series. If you would like to inquire about the suitability of a manuscript for consideration, please email a pre-submission inquiry to BMCBiologyEditorial@biomedcentral.com

Keywords
Protein Misfolding – Protein Quality Control – Chaperones – Ubiquitination – Protein Translocation – Protein Energy Landscapes – Proteotoxicity – Unfolded Protein Response – ER Associated Degradation – Membrane targeting – Autophagy – Co-Translational Folding

"Image created by Bob Schiffrin (Astbury Centre for Structural Molecular Biology, University of Leeds); adapted from Bob Schiffrin, David Brockwell, and Sheena Radford's review in this series: Outer membrane protein folding from an energy landscape perspective, BMC Biology, 2017"