Guest Editors:
Michael Pittman: School of Life Sciences, The Chinese University of Hong Kong, Shatin, Hong Kong, China
Yucheng Wang: Department of Zoology, University of Cambridge, Cambridge, UK
Submission Status: Open | Submission Deadline: 6 December 2023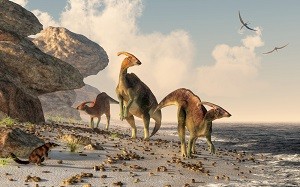 BMC Ecology and Evolution is calling for submissions to our Collection on the paleoecology of extinct species.
Paleoecological studies offer captivating glimpses into long-lost worlds. With recent technological advances, including new imaging and DNA sequencing techniques, researchers are providing an increasingly clear window to the past. BMC Ecology and Evolution has launched this Collection to attract papers from this multidisciplinary field.