Edited by: Dr Senthil Arumugam, Monash University, Australia
Dr Shu Jia, Georgia Institute of Technology and Emory University, USA
Dr Yanlan Mao, University College London, UK
Dr Kandice Tanner, National Cancer Institute, USA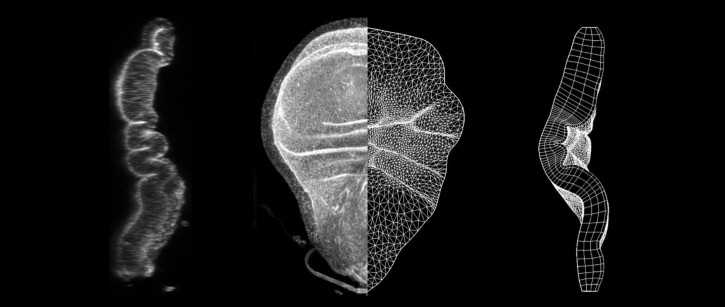 Novel technologies combined with a deepening accessibility and appreciation of the importance of interdisciplinary research have facilitated the insights that can be gained from physical and mathematical approaches to open questions in biology. Guest Edited by Senthil Arumugam, Shu Jia, Yanlan Mao, and Kandice Tanner, this Collection from BMC Biology will brings together the latest findings and techniques from this expanding research landscape.
Image credit: Yanlan Mao
Our Guest Editors:
Senthil Arumugam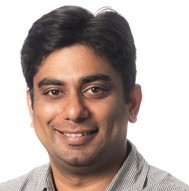 Dr Senthil Arumugam received his PhD training in the lab of Prof Petra Schwille at the Max Planck Institute for Cell Biology and Genetics in Dresden, Germany, focusing on self-assembly and self-organisation of proteins involved in bacterial cell division. His post-doctoral work in the labs of Prof Patricia Bassereau and Prof Ludger Johannes at the Curie Institute, Paris, France, focused on protein-membrane interactions and cellular trafficking.Dr Arumugam joined Single Molecule Science at the University of New South Wales as an independent group leader in September 2016. Since October 2019, he is an EMBL Australia Group Leader at the Monash Biomedicine Discovery Institute. His team studies how complex properties arise out of molecules and their interactions, with a primary focus on endosomal trafficking at the level of single cells and in the context of intercellular communications in development.
Shu Jia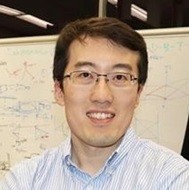 Shu Jia, PhD, is an Assistant Professor in the Wallace H. Coulter Department of Biomedical Engineering at Georgia Institute of Technology and Emory University. Dr Jia received his PhD in Electrical Engineering from Princeton University. He completed his postdoctoral training at Harvard University. Dr Jia's research interests include systems biophotonics: single-molecule biophotonics, super-resolution and advanced optical microscopy, imaging instrumentation and devices.
Yanlan Mao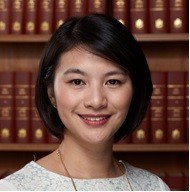 Yanlan Mao is a Group Leader at the MRC Laboratory for Molecular Cell Biology, University College London. After receiving her BA in Natural Sciences at Cambridge University, she completed her PhD at the MRC LMB in Cambridge on Drosophila cell signaling and epithelial patterning. During her postdoc at the CRUK London Research Institute (now Francis Crick Institute), she became interested in tissue mechanics and computational modeling approaches, and studied the role of mechanical forces in orienting cell divisions and controlling tissue shape. She started her independent research group in 2014, and is investigating the role of mechanical forces in tissue development, homeostasis and repair.
Kandice Tanner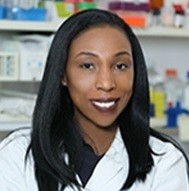 Kandice Tanner received her doctoral degree in Physics at the University of Illinois, Urbana-Champaign under Professor Enrico Gratton. She completed post-doctoral training at the University of California, Irvine specializing in dynamic imaging of thick tissues. She then became a Department of Defense Breast Cancer Post-doctoral fellow jointly at University of California, Berkeley and Lawrence Berkeley National Laboratory under Dr. Mina J. Bissell. Dr. Tanner joined the National Cancer Institute as a Stadtman Tenure-Track Investigator in July, 2012, where she integrates concepts from molecular biophysics and cell biology to learn how cells and tissues sense and respond to their physical microenvironment. She received tenure at NIH in 2020. For her work, she has been awarded the 2013 National Cancer Institute Director's Intramural Innovation Award, the 2015 NCI Leading Diversity award, Federal Technology Transfer Award in 2016, 2018 and 2020, the 2016 Young Fluorescence Investigator award from the Biophysical Society, and named as a Young Innovator in Cellular and Molecular Bioengineering in 2016 by the Biomedical Engineering Society. She also serves as an editorial board member of Scientific Reports and Physical Biology. She currently serves on the Nomination committee for the ASCB.