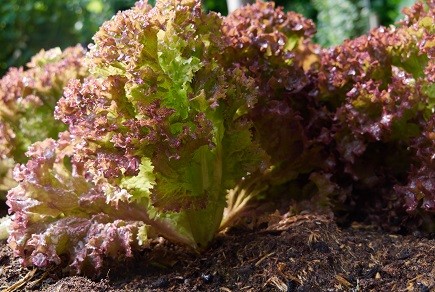 This thematic series will publish in
CABI Agriculture and Bioscience.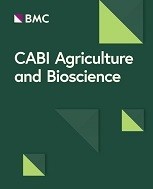 Guest Edited by: Fiona Brennan1, Lise Korsten2, Joanna Falcão Salles3, Jose Macia Vicente4, Matthew Ryan5, Adam Schikora6 & Leo van Overbeek4
1 Teagasc (Irish Agriculture and Food Development Authority), Ireland; 2 University of Pretoria, South Africa; 3 University of Groningen, The Netherlands; 4 Wageningen University & Research, The Netherlands; 5 CABI, UK; 6 Julius Kühn Institute - Federal Research Centre for Cultivated Plants, Germany
Submission deadline: 31 December 2023
Aims and scope: Microorganisms living in close association with plants play important roles in plant growth, health and productivity. These transit or resident microorganisms constitute the Microbiome, which can be considered as a plants' ancillary genome because of the additional functions secured by the versatility of microbial genomes present on the plant surface or inside plants. Despite the rapid increase in knowledge gained, the roles microbiomes are expected to play in food security and safety, harnessing their full potential for crop production, is still limited by important knowledge gaps. For instance, the exact modes of action of plant-associated microorganisms are often not emphasized, clear or even utterly unknown. Similarly, the processes leading to the invasion and colonization of arable plants by microorganisms foreign to agroecosystems are not well understood. Studies dealing with the roles that plant microbiomes play in crop productivity, their interactions with invading plant- or human-threatening microorganisms, or as sources of beneficial properties to enhance sustainable agriculture will fit in the scope of this special issue.
Manuscripts considered: Submissions (experimental research, reviews, opinion papers) that are scientifically sound and containing novel up-to-date information on microbial interactions with food crop plants are encouraged. Topics relevant for the issue, but not limited to, are:
The impact of microbial treatments on plant and soil microbiome composition and functioning
Microbial dispersal between plants and other ecosystems related to arable production
Plasticity of plant microbiomes under different agricultural management practices and crop production systems
Microbiome-based strategies to sustainable agriculture
Utilizing microbiome research to increase the production of feed and fiber
Relationship between plant microbiome composition and aspects related to human health in food production