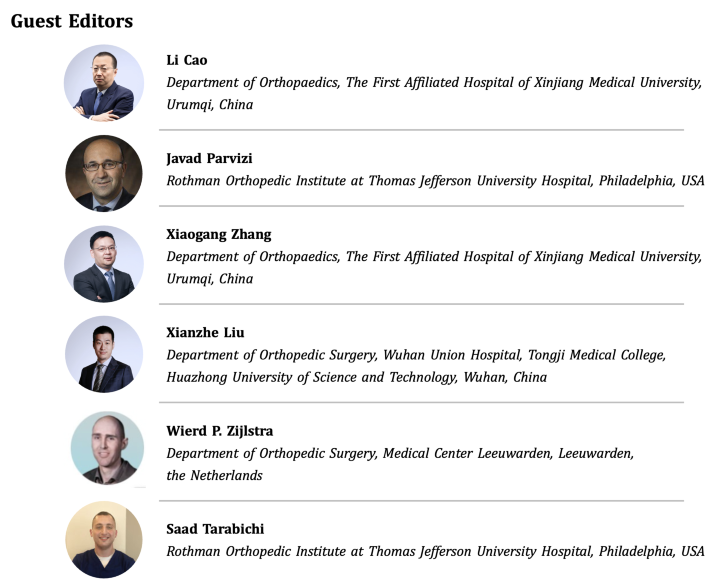 Periprosthetic joint infection (PJI) remains one of the most challenging and devastating modes of failure following arthroplasty procedures. PJI may lead to a prolonged inpatient stay, substantial economic burden, and high morbidities and mortalities.
PJI was diagnosed based on a combination of clinical, imaging, laboratory, microbiological, histopathological, and intraoperative findings. The misinterpretation of PJI frequently leads to an erroneous or delayed diagnosis, extra tests, neglected interventions, and unnecessary therapies. Currently, despite the profound urgency and impact of PJI on individuals and societal basis, there is no unified protocol for prevention, diagnosis, and management of PJI.
This special issue of Arthroplasty is meant to consolidate the latest knowledge and understanding of PJI. This Research Topics also provide open platform for demonstrating novel ideas and insights into PJI, from fundamental etiological research to cutting-edge clinical studies.
This special issue was published in Arthroplasty.