Guest Editors:
Elia Gabarron: Østfold University College, Norway
Octavio Rivera Romero: Universidad de Sevilla, Spain
Submission Status: Open | Submission Deadline: 15 December 2023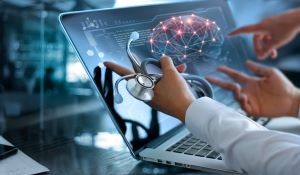 BMC Digital Health is calling for submissions to our collection on novel developments on person-centred digital health.
Person-centric healthcare is where the care provided is responsive to both the needs and the values of the individual, the aim of which is to enhance quality of care and, in collaboration with healthcare professionals, empower individuals to actively manage their own health-related needs. Digital health initiatives are often developed with this in mind.
Over the last 20 years, data and digital technologies have begun to converge with medicines, devices, and diagnostics to create a new market for digital health.
The huge increase in data and powerful methods to process and analyze it provides an exciting opportunity for person care to become more precise, personalized, participative, and convenient. In addition, the COVID-19 pandemic has accelerated the demand for digital technologies that can support and deliver healthcare. Such technologies include machine learning, AI, IoT as well as wearables, mobile phone apps and remote monitoring; all of these can put the person in the front seat.