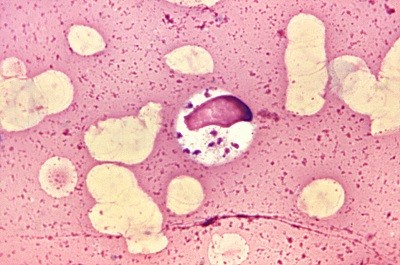 Introduction
The interplay between a given protozoan or metazoan parasite and the host's immune response to that infection directly influences the clinical manifestations of disease, the detectability of the parasite on standard diagnostic testing, and the efficacy of treatment and control strategies. Given the breadth and complexity of parasite taxa, the host-parasite interactions that can occur are manifold. The manifestations of many such parasitic infections are worsened by congenital and acquired causes of host immune suppression, such as immunosuppressant drugs like corticosteroids, or immunosuppressing infections like HIV.
That we, as a medical and scientific establishment, are becoming increasingly able to suppress the host's immune system - due to the confluence of economic, social, and technological factors - translates into increasing opportunities to both trigger and rectify such deleterious host-parasite interactions. With the globalization of both infectious diseases and immunosuppressing interventions like solid-organ transplant and biologic therapy, humans parasitized by a range of protozoan and metazoan infections are increasingly intersecting this nascent capacity in areas unaccustomed to handling both. Collectively, then, we have an opportunity and obligation to better illuminate the underpinnings of host-parasite interactions, and to strive towards not just treating but preventing the attributable clinical fallout.
Aims and Scope
We herein invite submissions to a theme issue of Tropical Diseases, Travel Medicine, and Vaccines entitled "Parasitic Diseases and Immunosuppression", which aims to address some of the current knowledge gaps in this area. Case reports, case series, perspective pieces, original articles, and reviews addressing any aspect of parasitic interactions with an immunosuppressed host are welcome.
Submission
The series is currently open for submissions until 31st August 2023. Authors can submit their manuscripts through the journal's submission site.
Article-processing charges
Articles processing charges are as standard for the journal. Discretionary discounts and waivers are available on a case by case basis if you lack funds. To apply for this please request one during the submission process. A decision on the waiver will normally be made within two working days. Requests made during the review process or after acceptance will not be considered. .