Edited by: Messoud Ashina

Here, we introduce the The Journal of Headache and Pain thematic series on pituitary adenylate cyclase activating peptide (PACAP) as an emerging molecule in primary headaches. Over the past decade PACAP has emerged as a key signaling in migraine and cluster headache and this thematic series summarizes the most important aspects of PACAP physiological functions from its discovery in the central nervous system to experimental studies with relevance to primary headaches.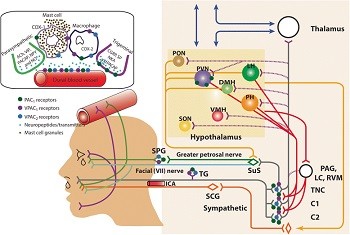 This collection of articles has not been sponsored and articles have undergone the journal's standard peer-review process overseen by the Editor-in-Chief and Guest Editor. The Editor-in-Chief and Guest Editor declare no competing interests.