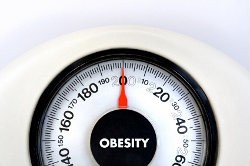 The World Health Organization estimates that levels of obesity worldwide have doubled since 1980, and in 2012 more than 40 million children under the age of 5 were overweight or obese. The rising incidence of obesity poses a great burden on healthcare systems, as excess body weight is believed to be the driver of many non-communicable diseases, namely type 2 diabetes, cardiovascular disease and some types of cancer.
To tackle what is, in most cases a preventable condition, there has been increased focus on introducing initiatives to aid long-term weight loss. These range from improving patient and healthcare provider education to policy reform regarding the sale of pre-packaged and processed foods. While lifestyle interventions, bariatric surgery and pharmacotherapy are being offered as ways to treat and manage obese patients, translational and clinical researchers are also trying to dissect the mechanisms behind the causes and effects of obesity.
This article collection in BMC Medicine aims to explore the main contributing factors and possible solutions to tackle the obesity crisis. We are seeking submissions of articles covering all areas of obesity research, including clinical studies of new therapies and interventions, and translational advances that contribute to understanding the causes of obesity.