Edited by Stefanie Vandevijvere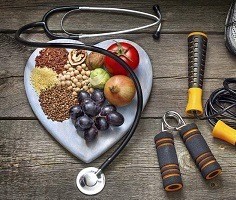 ​​​​​​​
The nutrition transition, a global public health problem, is a collection in Archives of Public Health, which brings together various aspects of the changing landscape of nutrition. The collection outlines how it has contributed to the major global health burden of disease and affected public health policies at international and national levels. Research in this series helps us measure the nutrition transition and its global public health impact, links this transition to important health outcomes, examines the role of the transition in the global obesity pandemic, helps us measure the double burden of malnutrition in various continents, and analyses the interventions and policies to stop this transition and its global public health impact.
This collection of articles has not been sponsored and articles have undergone the journal's standard peer-review process. The Guest Editor declares no competing interests.
For more research see our 'Global nutrition' section.