Edited by Zubin Cyrus Shroff and Krishna Dipankar Rao
International Journal for Equity in Health
Non-state providers (NSPs) of health services – including actors ranging from informal providers, faith-based groups, non-governmental organizations, as well as the formal private sector – play a major role in the delivery of services in many low- and middle-income countries (LMICs). As universal health coverage (UHC) has become a priority for the global health community, understanding the role of various NSPs and how they contribute to reaching this goal is critical.
This special collection pulls together case studies on engaging NSPs from seven countries including Afghanistan, Bangladesh, Bosnia-Herzegovina, Ghana, South Africa, Tanzania, and Uganda – each shedding light on the unique circumstances that influenced NSP engagement in each setting. Based on the evidence from the country studies, a final cross-cutting study examines what lessons can be drawn for effective contracting of NSPs in LMICs by governments eager to explore ways to move more efficiently and effectively towards UHC.
These eight papers review experiences that reflect significant diversity on various axes: the level of socio-economic development; the type of NSP engaged; the means of engagement; and the methods and tools used, which, overall, provides a unique overview of the sector and rich learning opportunities for engaging NSPs.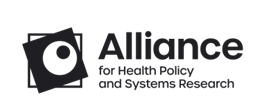 Publication charges for select articles in this collection were funded by the Alliance for Health Policy and Systems Research. Articles have undergone the journal's standard peer-review process overseen by the Guest Editors, who declare no competing interests.

Read the associated blog: "Moving towards universal health coverage: engaging non-state providers"
View all collections published in International Journal for Equity in Health