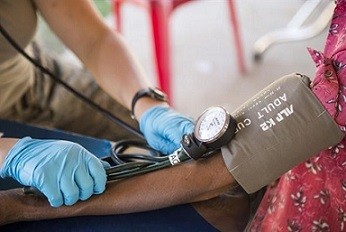 Edited by Bayard Roberts, Kiran Jobanputra, Preeti Patel, and Pablo Perel
Conflict and Health
Conflict and Health is pleased to have a thematic series on non-communicable diseases (NCDs) among conflict-affected populations.
This series seeks to address key questions such as:
What are the burdens and patterns of NCDs and their risk-factors?
How effective and feasible are prevention and treatment services for NCDs?
How can health services, systems and policies be more responsive to NCDs?
What are the methodological developments in researching and monitoring NCDs?
What are the key barriers to addressing NCDs and how can they best be overcome?
Current papers in the series address topics such as cardiovascular disease and other NCDs among Syrian refugees, prevalence of NCDs and access to care among populations displaced by ISIS in Iraq, challenges to conducting epidemiological research on NCDs in Palestine and papers on NCD risk-factors such as tobacco use among conflict-affected populations.
We welcome quantitative and qualitative research papers, reviews, short reports, case studies, methodology articles, commentaries, and debate articles.
This collection is now closed and no longer open for submissions.