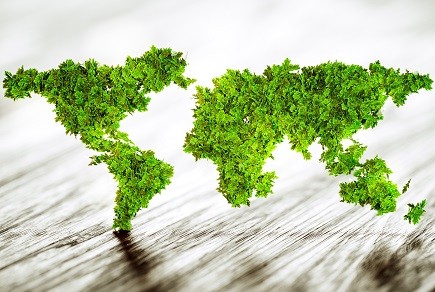 This thematic series will publish in
CABI Agriculture and Bioscience.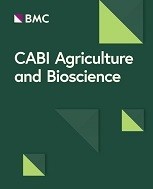 Guest Edited by: Pablo A. Marquet1, Ek del Val de Gortari2, Simoneta Negrete-Yankelevich3 & Elisabetta Gotor4
1 Pontificia Universidad Católica de Chile, Chile; 2 Universidad Nacional Autónoma de México, México; 3 The Institute of Ecology (INECOL), México; 4 The Alliance between Bioversity International and CIAT, Italy
Submission deadline: 31 December 2023
Aims and Scope: The reduction of Green House Gas emissions associated with electricity generation and fossil fuel consumption, are the most important measures for mitigating the current climate transformation and achieving the Paris Agreement goals. Recently, however, other complementary actions based on reducing emissions and enhancing carbon capture and sequestration in ecosystems have gained momentum, as a consequence of them being cross-cutting to different sectors (e.g., agriculture, livestock production, forestry, fisheries) and generating multiple co-benefits for biodiversity (including humans), which enhances the provision of key ecosystem services. These are the so-called Nature-Based Solutions (NbS), Natural Climate Solutions or Biodiversity-Based Solutions. Recent estimates suggest that these Natural Climate Solutions can provide around one-third of the cost-effective climate mitigation needed between now and 2030, to keep warming below 2°C. These emphasize an ecosystem approach enshrined in our scientific understanding of the carbon, nitrogen and water cycles, which underpin both the mitigation proposals emanating from the Convention on Biological Diversity (CBD) and those proposed by the IPCC Working Group III (WGIII). Nature-based solutions provide cost-effective mitigation options, emphasizing the enhancement of carbon sinks and their co-benefits for people (e.g. improved food security) and the rest of biodiversity.
In this special collection we aim at providing a birds eye assessment of NbS in ecosystems and industries across the world, as well as presenting in-depth assessments of case studies in different regions, highlighting successes as well as cases where implementation barriers have led to failure.
Manuscripts considered: This collection solicits high-quality manuscripts on (but not limited to):
NbS in different industries (agriculture, livestock, aquaculture etc.)
NbS in the ocean ecosystems
NbS in soil ecosystems
NbS in wetland ecosystems
Protected areas and NbS
Management of the Nitrogen cycle
Fire management as a NbS
The role of indigenous and local communities in NbS
Role of ecosystem restoration as a NbS
Case studies and country level assessments highlighting successes as well as failures
Models of NbS adoption and tradeoffs