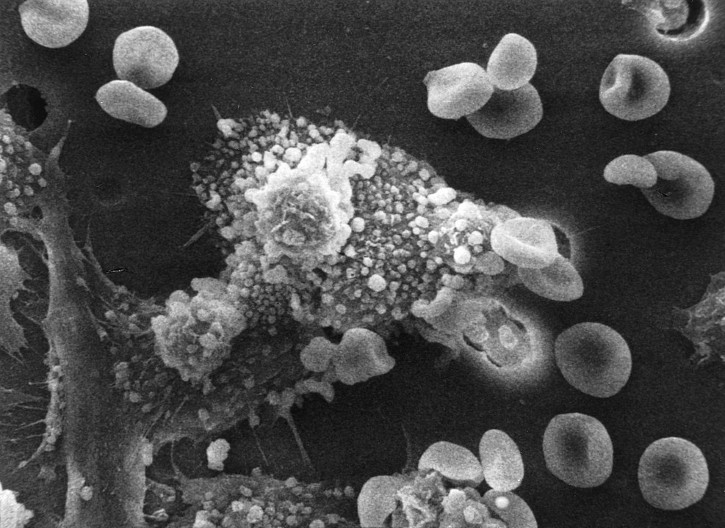 Topic: Emerging nanomaterials for immune modulation
Guest Editors: Lang Rao (Shenzhen Bay Laboratory, China), Jianxun Ding (Changchun Institute of Applied Chemistry, Chinese Academy of Sciences, China), and Chao Wang (Soochow University, China).
Journal of Nanobiotechnology invites submissions to a collection on Emerging nanomaterials for immune modulation.
William B. Coley first reported in 1891 that bacterial toxins could be used as an immunotherapy to treat patients with bone and soft- tissue sarcoma. After a century of research, cancer immunotherapy has revolutionized oncology and offers new treatment options for many types of cancer. Owing to the clinical success of immune checkpoint blockers, immunotherapy has now been established as a new pillar of cancer treatment. Despite much promise, the majority of patients do not benefit from the currently available immunotherapies and many develop immune-related adverse events.
Recent advances in materials science and nanotechnology have offered many further opportunities for immunotherapy. A variety of nanomaterials including lipid, polymer, silicon, gold, iron oxide nanoparticles and different forms of cell-derived extracellular vesicles have been engineered to elicit potent immune responses and achieve controllable immune modulation. This field is in its infancy and much work remains, with nanomaterials holding significant potential to advance both fundamental and applied immunology.
This special issue aims at better understanding the role and use of nanomaterials for immune modulation and will comprise a selection of original research papers and reviews focusing on emerging immunomodulatory nanomaterials.
The potential subjects include, but are not limited to:
Nanomaterials in immune modulation
Nanomaterials in vaccine design including adjuvants or for antigen delivery
Nanomaterials for delivery of immunomodulatory drugs/compounds
Nanomaterials for tracking immune cells or imaging cell-based therapies
Nanomaterial-related immunotoxicity
Further information about the journal, including details of the aims and scope, can be found here.
Submissions of original Research Article, Short Communication and Review papers are invited. Deadline: 1st March 2022. Please submit via journal online submission system and indicate at the Additional Information stage of submission that you are submitting to the Emerging nanomaterials for immune modulation collection. All manuscripts received will be subject to editorial triage and peer review as is standard for the journal.
Articles will be published continuously in the main journal and highlighted on the collection homepage as soon as they are ready.