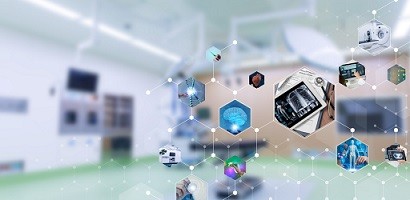 Edited by Anneliene Jonker and Marc Dooms
Each rare disease patient's journey depends on medical technologies for their diagnosis, treatment, and care. A healthcare professional will use a stethoscope to listen to the patient's heart. Monitors will follow a heart rate, breathing rhythm or brain activity. Crutches and wheelchairs will provide support to patients for their mobility. However, next to these medical technologies that many patients will encounter during their lifetime (both rare and non-rare), there are medical technologies that are developed specifically for rare disease patients, their carers, and their healthcare professionals. The development of these technologies, the so-called orphan devices, (sometimes also called humanitarian use devices), are a little-known group of technologies that are at last slowly gaining much needed attention.
Orphan devices constitute a very diverse group of products, reflecting the broad field of rare disease. Many orphan devices provide essential functions for patients with rare diseases, their carers, and the healthcare professionals using them. Nevertheless, there are very few medical devices that are specifically developed for rare diseases (in contrast to orphan medicinal products), while many patients and carers express a substantial unmet need for new medical devices for their conditions. Device needs for rare diseases vary from noninvasive markers for monitoring disease activity, wearables and tests that allow home monitoring by patients of disease and treatment side effects, or imaging enhanced functional scans. Devices are also needed to support quality of life and activities of daily living as best as possible, helping, for example, with rehabilitation, muscle support, or nutrition support. As such, there is a high need to connect patients, carers and their healthcare professionals to technology that can address these requirements.
The development of medical technologies for rare diseases faces many of the same challenges as developing orphan medicinal products. Some geographies have developed supportive specific orphan-device legislation. However, there is no harmonization between different geographies, and joint applications between Europe, the United States and Japan do not exist. Examples of existing orphan device legislation are the United States Humanitarian Use Device program, which designates medical devices to benefit patients in treating or diagnosing rare diseases. In Japan, the PMD Act outlines regulations for reviewing medical device applications, except for medical software programs which are independently regulated. Europe has no legislation specifically for medical devices for rare diseases despite the implementation in 2021 of new regulations for in vitro diagnostics and medical devices.
Orphan medicinal products have paved the way for medicines being developed specifically for the rare diseases' community. As such, the time has come to focus further on orphan devices and ensure that this underdeveloped and neglected field can see a corresponding rise in activity.
This new series from Orphanet Journal of Rare Diseases will explore the questions which need to be answered, in order to raise the profile of this field, helping current and future rare disease patients worldwide.
The purpose of the call is to address functional, technical, medical and regulatory issues around research and development of orphan devices. Some areas we are looking for authors to address include:
What are medical technologies that are currently being developed for rare disease patients? What are the gaps? The importance of medical technologies in preventing, diagnosing, treating and caring for patients with rare diseases, including the unmet need of novel technologiesExamples of devices used off-label for rare diseasesExamples of custom-made devices that are made for very specific groups of rare diseasesWhat are the best ways to support medical device development for rare diseases? Outlining incentives and resources for medical technology development in the field of rare diseases, and how successful they have been, including ways of harmonizing these worldwide Best practice examples of patient engagement in medical technology for rare diseases development What are the best approaches to develop novel technologies for rare diseases? What are the main barriers and challenges?
This collection of these articles has not been sponsored, and the articles will undergo the journal's standard peer-review process.
Please find out more about our journal and its policies, here. Submission guidelines can be found here, and please submit to the series via our submission system (there will be a field for which you can indicate if you are submitting to this series).