Guest Editors:
Helen French: RCSI University of Medicine and Health Sciences, Ireland
Tom Wainwright: Bournemouth University, United Kingdom
Submission Status: Open | Submission Deadline: 22 June 2024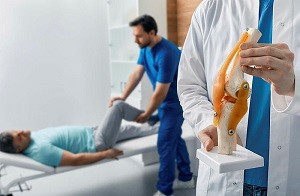 BMC Musculoskeletal Disorders is calling for submissions to our Collection on Musculoskeletal rehabilitation and physiotherapy.
This Collection aims to promote the latest developments and advancements in musculoskeletal rehabilitation and physiotherapy programs to manage musculoskeletal disorders with a focus on evidence-based therapies and outcomes as well as improved patient and healthcare communications.



This Collection supports and amplifies research related to SDG 3: Good Health & Wellbeing.