Edited by Prof Julie Fritz, Prof Alice Kongsted
There is increased recognition that musculoskeletal pain conditions are a result of a complex interaction of biological, psychological, and social factors that cannot be resolved by addressing structural dysfunction/impairment alone. Further, while clinical guidelines consistently recommend patient education, exercise therapy and manual therapies for musculoskeletal pain management, they also advocate patient self-management. Currently, there is still sparse evidence informing how to integrate clinician-led, evidence-based interventions while also supporting and encouraging patient self-management in a manner that promotes person-centered care and positively affect people's health and wellbeing.

With decreasing focus on clinician-directed interventions, and increasing emphasis on patient self-management, the role of musculoskeletal pain practitioners and the value of common interventions like manual and supervised exercise therapies, may feel challenged. However, the shift toward a more comprehensive approach to musculoskeletal pain care also offers opportunities for musculoskeletal pain care providers to play more pivotal roles in front-line care.

This thematic series of Chiropractic & Manual Therapies invites authors to submit manuscripts that address ways of broadening the management of musculoskeletal pain conditions beyond the treatment of structural diagnoses or impairments alone.
This includes studies related to integrating patient-centered care, population health management, self-management support and virtual interventions and telehealth.
This also includes the role of clinician-led treatments in patient-centered care and self-management, clinical decision-making, and other elements of the patient-clinician interaction.
Meet the Thematic series Editors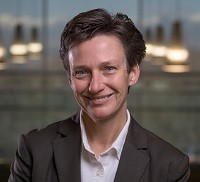 Dr. Julie Fritz is a Distinguished Professor in the Department of Physical Therapy and Athletic Training, and the Associate Dean for Research in the College of Health at the University of Utah located in Salt Lake City. She is a licensed physical therapist and received her PhD in Rehabilitation Sciences from the University of Pittsburgh. Her research has focused on examining nonpharmacologic treatments for individuals with spinal pain, including clinical trials and health services research. Her recent research projects have focused on investigating care pathways for patients with back pain within healthcare systems; examining both effectiveness and implementation outcomes. Dr. Fritz's research has been funded through agencies of the government of the United States since 2008. Currently Dr. Fritz is leading projects funded by Patient-Centered Outcomes Research Institute (PCORI) and the National Institutes of Health (NIH). Her current NIH projects are funded under the Helping End Addiction Long-Term (HEAL) initiative addressing pain management and opioid use; and the NIH-VA-DoD Pain Management Collaboratory of pragmatic clinical trials investigating nonpharmacologic pain management in the Military or Veterans' Health Systems.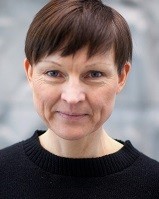 Alice Kongsted is a Professor in Musculoskeletal Research in Primary Care at the Department of Sports Science and Clinical Biomechanics at the University of Southern Denmark, and a senior researcher at the Chiropractic Knowledge Hub.
Her research interests concern spinal pain with a focus on primary care. This includes prognostic research and studies to investigate how evidence-based care for spinal pain is implemented in practice with a focus on self-management support. She is a co-developer of "GLA:D Back", a program for implementation of patient education and exercises to support self-management in people with persistent back pain. Until 2009 she worked part time as a chiropractor, and her research combines a clinical background with an interest in methodology.
She has been member of working groups for The Danish Health Authority's development of three national clinical guidelines for treatment of back and neck conditions.