Guest Editors:
Lloyd D Hughes: NHS Tayside, United Kingdom
Filipe Prazeres: University of Beira Interior, Portugal
Ingmar Schäfer: University Medical Center Hamburg-Eppendorf, Germany
Jean Karl Soler: European General Practice Research Network, Malta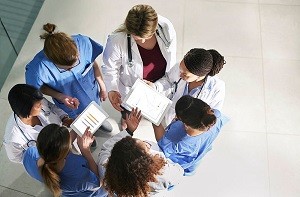 BMC Primary Care has published this Collection on Multimorbidity in Primary Care. The provision of primary care services for patients with multimorbidity presents many challenges, with fragmented care, polypharmacy, and iatrogenic harm being some of them. Primary care for multimorbid patients is limited and complex, and often requires an interprofessional team approach. Despite the well documented challenges associated with multimorbidity in primary care, recent systematic reviews show the lack of efficient interventions.