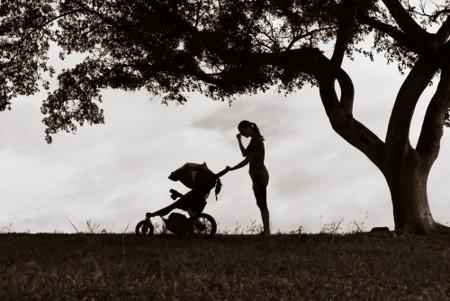 It is estimated that up to 1 in 4 women are affected by clinically significant perinatal mood and anxiety disorders, and many more experience less-severe symptoms of poor mental health. If not addressed, these symptoms and disorders may cause lasting harm to mothers, babies, and families.
BMC Pregnancy and Childbirth has launched this collection to focus on research about maternal mental health and mood during the perinatal period - from pregnancy through 12 months postpartum. This includes depression and depressive symptoms, anxiety and anxiety symptoms, post-traumatic stress disorder, self-harm, isolation and loneliness, and stigma about mental illness and seeking healthcare for it.
The collection welcomes quantitative and qualitative research about pregnancy- and postpartum-specific mood and anxiety disorders and symptoms among women, as well as research about the effect of pregnancy, birth, and the postpartum period on previously diagnosed disorders. The collection also considers research on the interaction between physical symptoms during pregnancy, such as diabetes or sleep disruptions, and maternal mental health.
Articles will undergo the journal's standard peer-review process overseen by our Guest Editors Dr. Maggie Redshaw and Dr. Karen Wynter.
Before submitting your manuscript, please ensure you have carefully read the submission guidelines for BMC Pregnancy and Childbirth.
Data sets and descriptions relevant to the collection will be considered in BMC Research Notes as Data Notes. You can find out more about this article type here. This type of content will be published in BMC Research Notes and included in the final collection.
We will be accepting submissions to this Collection through Oct. 31, 2021.