Guest Editors:
Abdullah Reda: Al Azhar University, Egypt
Claude Sabeta: University of Pretoria, Republic of South Africa
Ranjit Sah: Tribhuvan University Teaching Hospital, Nepal
Submission Status: Open | Submission Deadline: 29 March 2024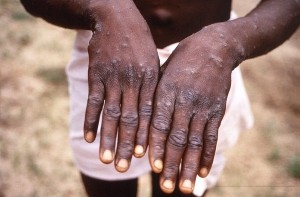 BMC Infectious Diseases is calling for submissions to our Collection on Monkeypox.
This Collection aims to provide a comprehensive overview of the current state of knowledge on the etiology, epidemiology, clinical presentation, diagnosis, treatment, and prevention of monkeypox.
Due to its potential to cause outbreaks and the lack of specific treatment and prevention options, Monkeypox has become a significant public health concern. Understanding the transmission dynamics of the virus, identifying the risk factors for human infection, developing diagnostic tools, and exploring potential therapies and vaccines are critical areas of research.