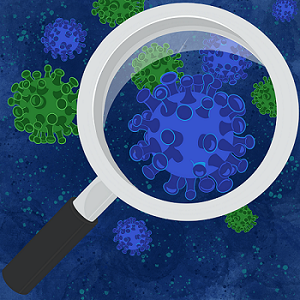 Edited by Runsen Chen and Yuanyuan Wang
Our special collection on the Mental Health Impacts of COVID-19 is now closed for submissions. Articles on different global health aspects of COVID-19, including mental health, are still welcome in one of our regular sections. If contributing an article, however, please pay attention to our journal's scope of interest: contributions, and especially those dealing with findings from a single country case study, need to contextualize and address how the study informs, or is informed by, global/globalization processes. If an article does not, it may be rejected as out of scope or rejected and transferred for consideration by another BMC journal for which it may be in scope. If an article could fall within scope with further attention to how it contributes to a greater understanding of global/globalization processes and health impacts, a journal editor may reply with a request to enhance this aspect of the submission before considering it for peer-review.
This special collection in Globalization and Health investigates the influence of COVID-19 on mental health across different countries. We call for articles focusing on timely concerns of COVID-19-related mental health impacts in the general population, patients infected with COVID-19, health professionals, and special groups such as children, adolescents, the elderly and patients with psychiatric disorders. This collection welcomes submission of review, research, debate, and commentary articles covering the following:
Evidence-based interventions to improve mental well being during the COVID-19 period
Mental health impacts on frontline health professionals facing COVID-19-related risks of occupational exposure and overloaded work stress
Mental health of the immigrants and migrants facing hostility, discrimination, or stigmatization associated with their perceived connection with COVID-19 and its rapid international spread
Impact of social media COVID-19 coverage and use on mental health outcomes, with potential elevated psychological distress
Psychological responses in special populations (children and adolescents, elderly, psychiatric patients) who face unique challenges when accessing healthcare resources that are now under severe COVID-19-related stress and demand
COVID-19-related mental health support and management in terms of pandemic outbreak emergency response, service delivery disparities in low and middle income countries, suggestions for improving health care system and policies, implications for mental health interventions, and evaluations of the current response to the COVID-19 outbreak
Social inequities in the mental health impacts of the epidemic, for example related to financial stress, unemployment caused by the pandemic, inequity in accessing healthcare and important health-related resources (food, shelter, water), and limited knowledge towards disease control and self-protection
This collection will undergo the journal's normal peer review process and be subject to an article-processing charge. Manuscripts should be formatted according to our submission guidelines and submitted via the online submission system. In the submission system please make sure that the correct collection title is chosen at the 'Additional Information' step. Please indicate in the covering letter that the manuscript is submitted to this special collection.
The deadline for submitting to this collection is 30th November 2020. The Editors invite contributors to send queries or abstracts to determine suitability for the collection, prior to submitting a full article, if they wish to do so.