Guest Editors:
Raquel Costa: Lusófona University, Portugal
Dawn Kingston: University of Calgary, Canada
Nicole Letourneau: University of Calgary, Canada
Tiago Miguel Pinto: Lusófona University, Portugal
Submission Status: Open | Submission Deadline: 30 April 2024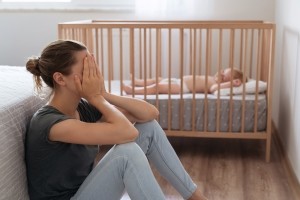 BMC Pediatrics is calling for submissions to our Collection on Maternal depression, anxiety and stress on birth outcomes and childhood health.
Depression, anxiety, and stress are prevalent among expectant mothers and can significantly affect their physical and emotional well-being. There is growing evidence to suggest that these maternal mental health conditions may result in long-term consequences, influencing birth outcomes such as preterm birth, low birth weight, and infant mortality. Furthermore, maternal mental health can impact early childhood development, cognitive functioning, and mental health outcomes in later life.
This collection aims to explore the complex relationship between maternal mental health and health of the child, including birth outcomes and long-term child health.