Guest Editors:
Gary Mitchell: Queen's University Belfast, UK
Hilde Verbeek: Maastricht University, Netherlands
This collection is no longer accepting submissions.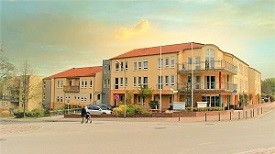 BMC Geriatrics is calling for submissions to our Collection on Long-Term Care Environments. Long-term care environments may include the home, the community, assisted living facilities, care homes or any facility where people receive long-term care. We are interested in evidence pertaining to physical, social and organisational aspects of the long-term care environment.