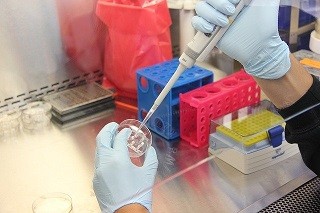 Edited by Christa Buechler and Luiz Fernandes
Lipids in Health and Disease invites you to contribute a manuscript to our new thematic series, "Role of lipids and lipid metabolism in cancer".
There is emerging evidence that lipids and lipid metabolism are essential for cancer growth. In hepatocellular carcinoma a decline of apoptotic lipids like ceramides is supposed to hinder death of cancer cells. Accumulation of saturated fats may protect the cells from oxidative stress. Enhanced lipogenesis is essential for cell proliferation. Disturbed lipid metabolism was also described in other cancers. The identification of suitable serum lipid biomarkers as diagnostic tools is in the focus of current research. Lipid metabolism may also become a target for cancer therapy.
All submissions should be made by June 30th, 2022.
The collection of papers in this Special Issue addresses the role of lipids and lipid metabolism in cancer. We warmly welcome all articles and reviews on solid and non-solid tumors.
This collection of articles has not been sponsored and articles have undergone the journal's standard peer-review process.
Please find out more about our journal and its policies, here. Submission guidelines can be found here, and please submit to the series via our submission system (there will be a field for which you can indicate if you are submitting to this series).