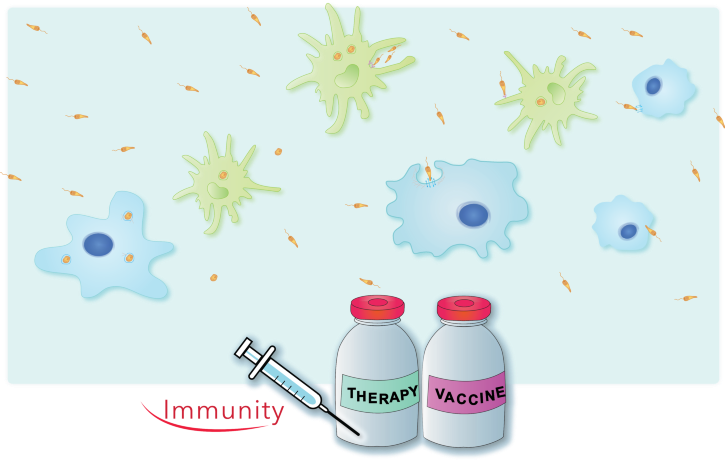 Leishmaniasis is a serious public health problem in both tropical and temperate regions, caused by protozoan parasites of the genus Leishmania. Over 20 Leishmania species as well as hybrids are involved and they are transmitted to humans by the bite of infected phlebotomine female sandflies. It is principally a zoonotic disease and some 70 animal species are reservoirs but, in some regions,humans themselves are the source of infection. 1.3 million new cases and 20 000 deaths occur annually.
There are 3 main clinical forms:
• Cutaneous: the most common form, 95% of the cases occur in the Americas, the Mediterranean basin, the Middle East and Central Asia - single or disseminated skin lesions
• Mucocutaneous: principally in the Americas, destruction of mucosal regions of the nose, mouth and throat
• Visceral: the fatal form of disease, the majority of cases occur in 6 countries: Bangladesh, Brazil, Ethiopia, India, Sudan and South Sudan.
There are two other important, but less common, forms:
• Diffuse cutaneous leishmaniasis (DCL): an anergid form of disease - rare, America and Oriental Africa
• Post-kala-azar dermal leishmaniasis (PKDL): endemic in East Africa and the Indian subcontinent. A sequela of visceral resolution, there is cutaneous manifestation.
There is a lack of sustainable control measures and different forms of the disease are expanding. Of particular concern is the increasing number of subclinical infections of Leishmania parasites that may flare up due to immunosuppression or be a source of infection in blood transfusions or organ transplants. A key goal is the reduction of fatal cases of visceral leishmaniasis in both India and Brazil but this is difficult in the absence of a vaccine for humans. Treatment in lower-income countries is based on toxic medicines developed in the 1940s. This is aggravated by the development of resistance to these older medications.
The aim of this collection, entitled "Leishmaniasis: Immunity, Therapies and Vaccines", is to draw attention to areas of basic and applied research that focus on immunity/pathogenesis in the development of new therapies and vaccines.
Guest Editors: Prof. Jeffrey Shaw and Prof. Herbert Leonel de Matos Guedes
Image credit: Ludmilla Dellatorre
Published: 01 March 2016