Liver cirrhosis is a consequence of chronic liver diseases with a high morbidity and mortality. It is the 11th most common cause of death worldwide. Liver cirrhosis related complications, such as ascites, variceal bleeding, hepatic encephalopathy, jaundice, and hepatocellular carcinoma herald the progression of liver diseases.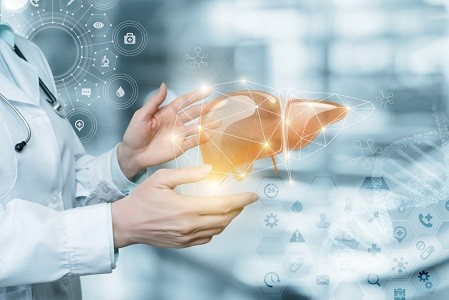 In recent years, the management of liver cirrhosis and its complications has greatly evolved. However, prognosis is still dismal, and liver transplantation remains the sole curative treatment option.
This Collection collates original research articles and review articles regarding the management of liver cirrhosis and its complications. We were also interested in high-quality systematic reviews and meta-analyses in this field.
Topics include but are not limited to the following:
Management of compensated liver cirrhosis
Current and future therapies for cirrhosis associated portal hypertension
Management of upper gastrointestinal bleeding, ascites, hepatic encephalopathy, hepatic hydrothorax, hypersplenism, hepatic myelopathy, cirrhotic cardiomyopathy, infection, acute kidney injury, malnutrition, and portal vein thrombosis in liver cirrhosis
Use of liver support devices and extracorporeal therapies in advanced cirrhosis
Use of direct antiviral drugs, statins, anticoagulants, non-selective beta-blockers, human albumin infusions, and endoscopic variceal treatment in liver cirrhosis
Early use of transjugular intrahepatic portosystemic shunt (TIPS) in severe complications of liver cirrhosis
Early assessment of renal function, cardiac function, and nutritional status in liver cirrhosis
Role of gut microbiota in cirrhosis and associated clinical events
Pathogenesis, prognosis, and management of acute-on-chronic liver failure (ACLF)
Risk factors and surveillance for hepatocellular carcinoma in liver cirrhosis
Primary and secondary prophylaxis of gastroesophageal variceal bleeding
Impact of spontaneous portosystemic shunts (SPSS) on patients' outcomes and its management in liver cirrhosis
Management of liver transplantation candidates and recipients
Short- and long-term prognosis of liver cirrhosis
Please email Dr Marie-Therese Noedl, the inhouse editor for BMC Gastroenterology (marie-therese.noedl@springernature.com) if you have any questions.