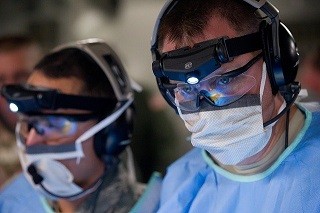 A great deal has been published in recent years about the treatment of anorexia nervosa and other restrictive eating disorders, and it is a matter of perspective whether one sees the glass as half full or half empty. It is beyond any doubt, however, that there are many unanswered questions about what treatments work for whom and more importantly how treatments work and how different service contexts shape treatments and contribute to their outcomes. The aim of this Special Issue in Journal of Eating Disorders is both to summarise existing knowledge and to take a forward look, raising new questions for future research. We particularly welcome papers that integrate knowledge and expertise across different fields and different theoretical domains. We invite submissions of papers in the following areas:
Modifications of current evidence-based treatments and/or applications to specific populations or specific settings (e.g., young adults; LGBTQ individuals and their families; different cultural and ethnic contexts; refugee families; disadvantaged families);
Novel treatments and their theoretical and conceptual underpinnings;
Pilot and feasibility studies or treatment protocols of prospective research;
Secondary exploratory analyses of published studies that raise new questions or new hypotheses;
Brain-based treatments;
Integrating knowledge from neuroscience with psychological models of eating disorder therapies;
Service transformations and its impact on implementation of treatments;
Scoping reviews that synthesise a specific area in treatment with view of supporting a novel treatment development;
Treatment developments that target specific areas of individual or family functioning that may have a maintaining role in the illness;
Dissemination/implementations of evidence-based practice;
Clinical and ethical issues of delivering treatments via telehealth;
Specific and common psychotherapy factors, treatment manuals, adherence and individualising treatment approaches for individuals and families.
Edited by: Prof. Dr. Ivan Eisler, Prof. Dr. Ulrike Schmidt and Prof. Dr. Daniel Le Grange
This collection of articles has not been sponsored and articles have undergone the journal's standard peer-review process.